Ben Hur Drive-In Theatre
2310 Indianapolis Road, Crawfordsville, IN 47933
(317) 362-0207
Crawfordsville, Indiana is home to General Lew Wallace, the author of Ben Hur. That is where the name came from.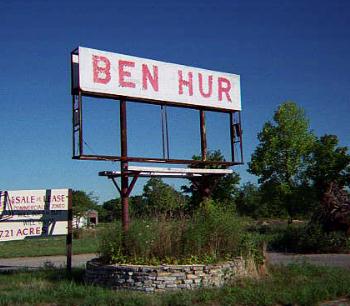 Thanks to Jack Maier for the photo!!!!

Use the Back button to return to the list page. .