Drive-In Ads
Check out these old ads for Drive-ins
1957 and 1958 Oklahoma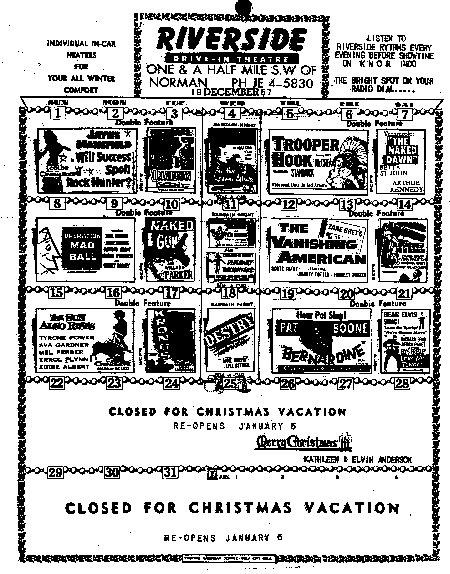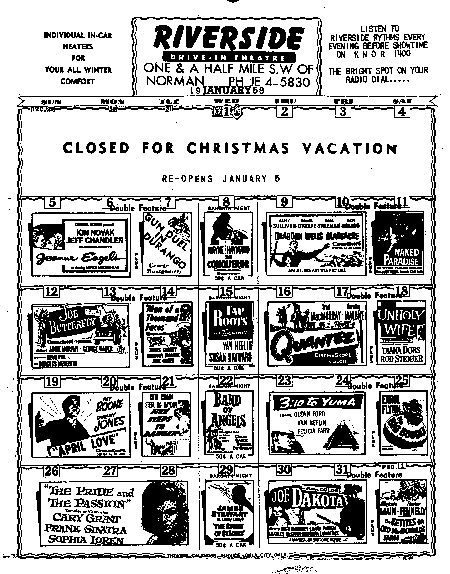 thanks to Wesley Horton (WHorton877@aol.com)
---
1955 Campbellsville, Kentucky and Summersville, KY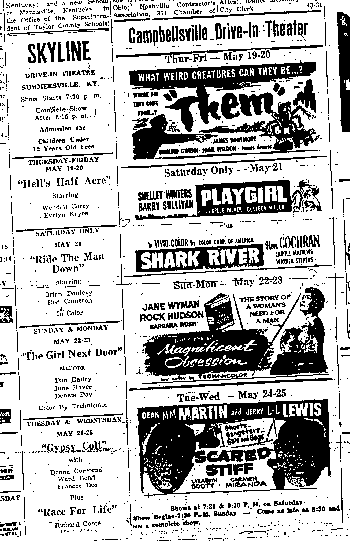 ---
November, 1963 Louisville, KY
On the front was when President Kennedy was shot!!!!!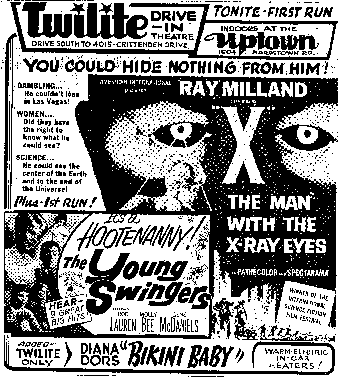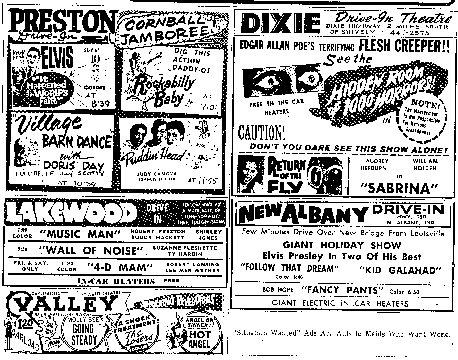 ---
Date unknown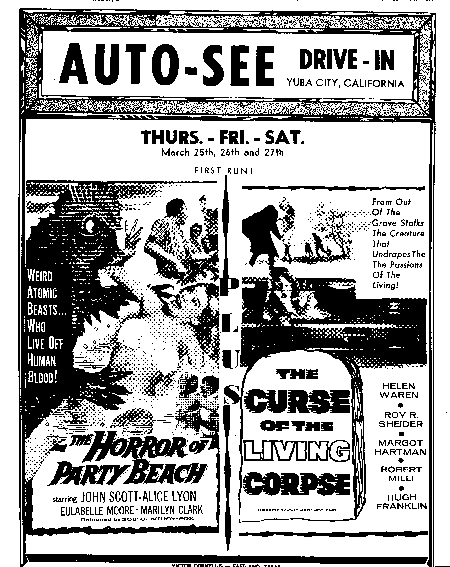 ---
July 24 and August 1st, 1969 Louisville KY
On the front of the paper there was a man standing on the moon!!!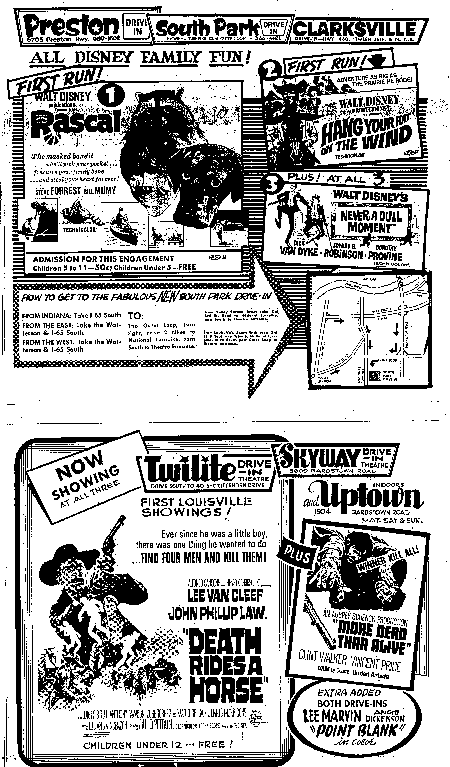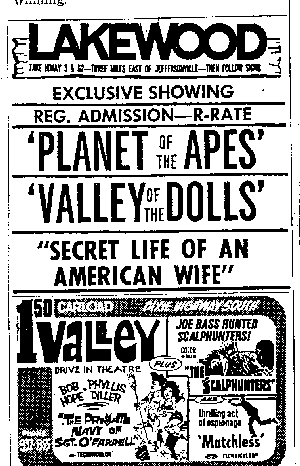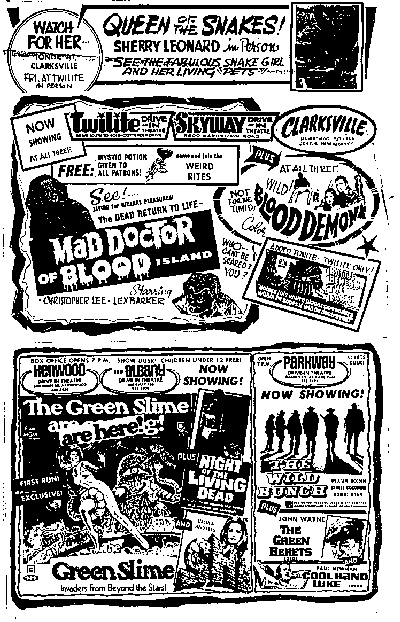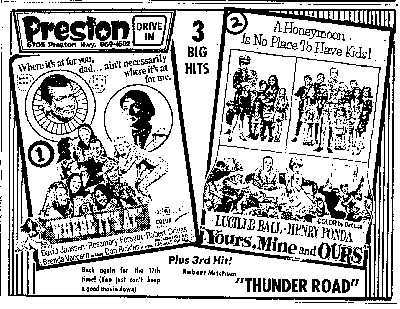 ---
January 1 1971, Grand Rapids Michigan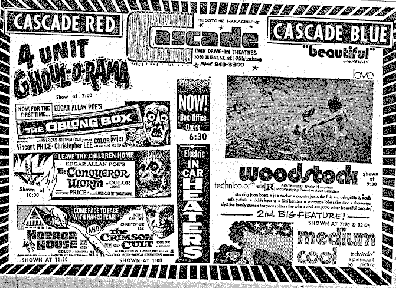 ---
November 3rd 1973, Louisville KY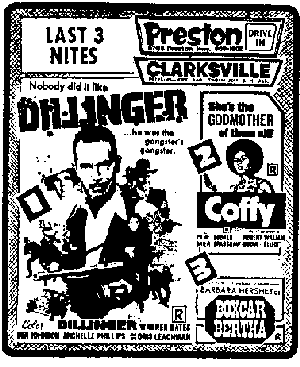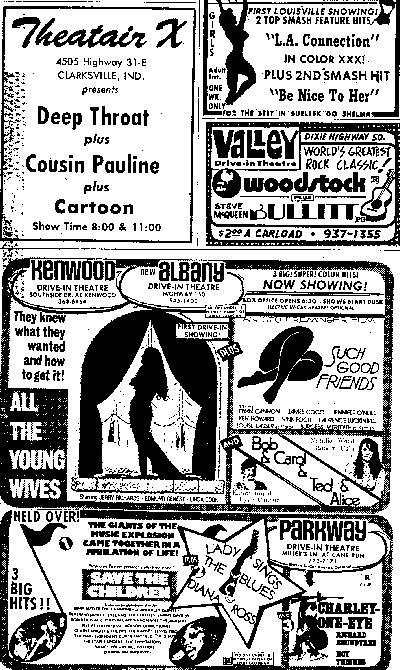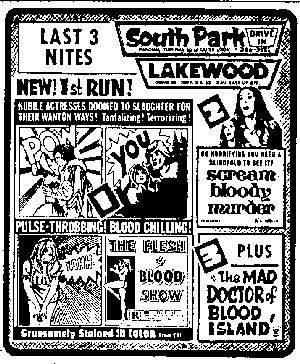 Mad Doctor of Blood Island is still showing 4 years later?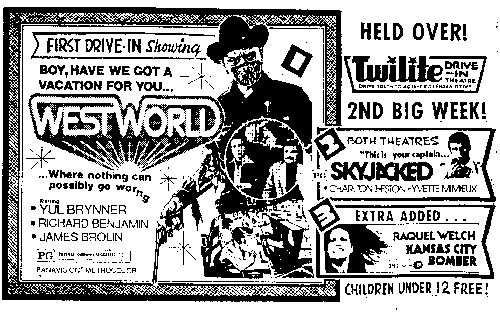 ---